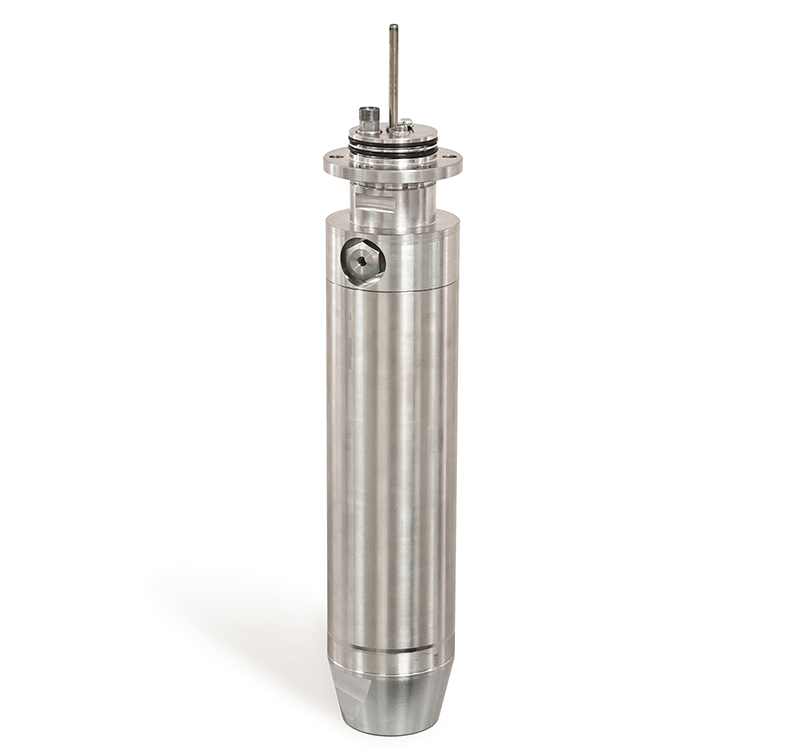 High accuracy downhole telemetry SIAM TMS
ESP intake pressure and temperature monitoring. The power supply of a submersible unit and data transfer is performed via an ESP electric cable.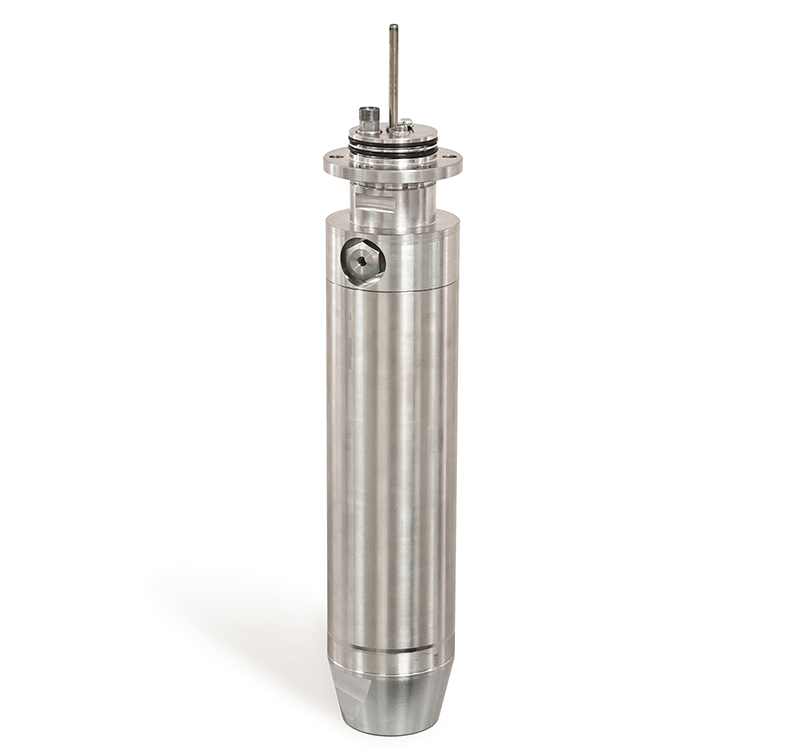 Functions
high accuracy and resolution of pressure and temperature gauges enable well testing;
high measurement frequency up to one measurement in 5 sec including ESP drive oil temperature, insulation resistance, vibration acceleration;
maximum operating temperature range up to 150°C widens the scope of its application;
high reliability due to the absence of submersible unit interference in ESP drive operation;
due to design, the communication circuit of the submersible unit from downhole motor is disconnected automatically if a fault of the downhole motor or the submersible unit is detected*;
compatibility with existing ESP operator stations.
low power consumption and the possibility to operate from a battery during emergency power, a well continues operating even when SIAM TMS is out of operation because of cable insulation failure.
* in case of assymetrical phase insulation resistance drop and electrical imbalance (that can be caused by motor winding breakdown or insulation resistance reducing) the defence block disconnects automatically a submersible unit from the downhole motor neutral wire. The defence block reconnects automatically when the zero point of the downhole motor is restored. The circuit opening of the submersible unit design is one of the elements of the defence block. In the case of a design shutoff circuit fault the further operation of a non-faulty downhole motor and correct measurement of cable insulation resistance by means of the surface control module are available.
Optional measurements
downhole motor oil temperature;
supply cable insulation resistance;
vibration level (optional);
Specifications
| Pressure gauge characteristics | |
| --- | --- |
| Range (3 modifications) | 0–250, 0–400, 0–600 kgf/cm² |
| Accuracy | ± 0,15 % |
| Resolution | 0,001 kgf/cm² |
| Temperature gauge characteristics | |
| Range | 0–150 °C |
| Accuracy | ± 0,2°C |
| Resolution | 0,001°C |
| ESP control station data transfer | RS-232 or RS-485 |
| Computer data transfer | USB |
| Data transfer | GSM-network |
| Calibration period | 3 years |
Documents