Certification testing of new generation of pressure gauges UMT-03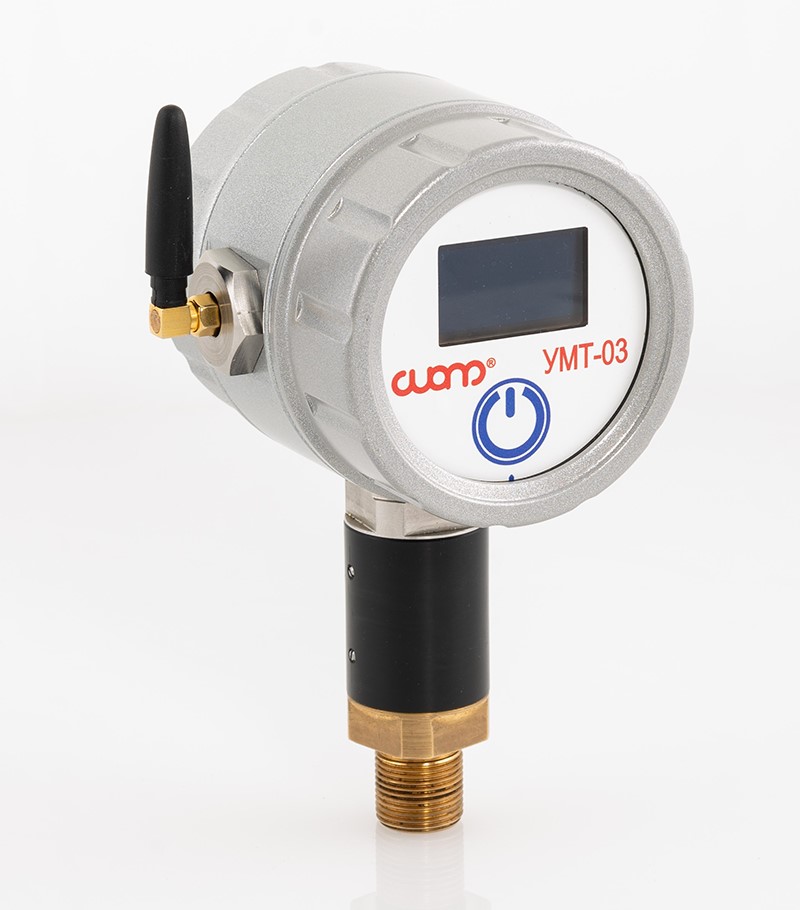 In the photo: Temperature and pressure gauges of the UMT-03 series

Certification of pressure gauges UMT-03
TSIIC SIAM is pleased to announce that certification testing of temperature and pressure gauges of the UMT-03 series to verify them as a measuring equipment is coming to an end. These devices are part of the next generation of the UMT series with a pressure measurement range up to 1000 Atm (100 MPa) and temperature range from −40 to +125 ˚С.
These pressure and temperature gauges can be adapted to solve technological problems in almost any field: from oil, gas and nuclear industries to community facilities.
Strengths of pressure and temperature gauges UMT-03
A wide range of highly precise UMT-03 devices allows you to find the right model for different areas of usage. One of its advantages is the creation of measurement system based on well pad with the help of specialized collector and its integration in an automatic process control system (APCS) via wired and wireless systems, with remote data transmission via standards 4-20 mA, RS485 (ModBus) GSM, satellites, etc.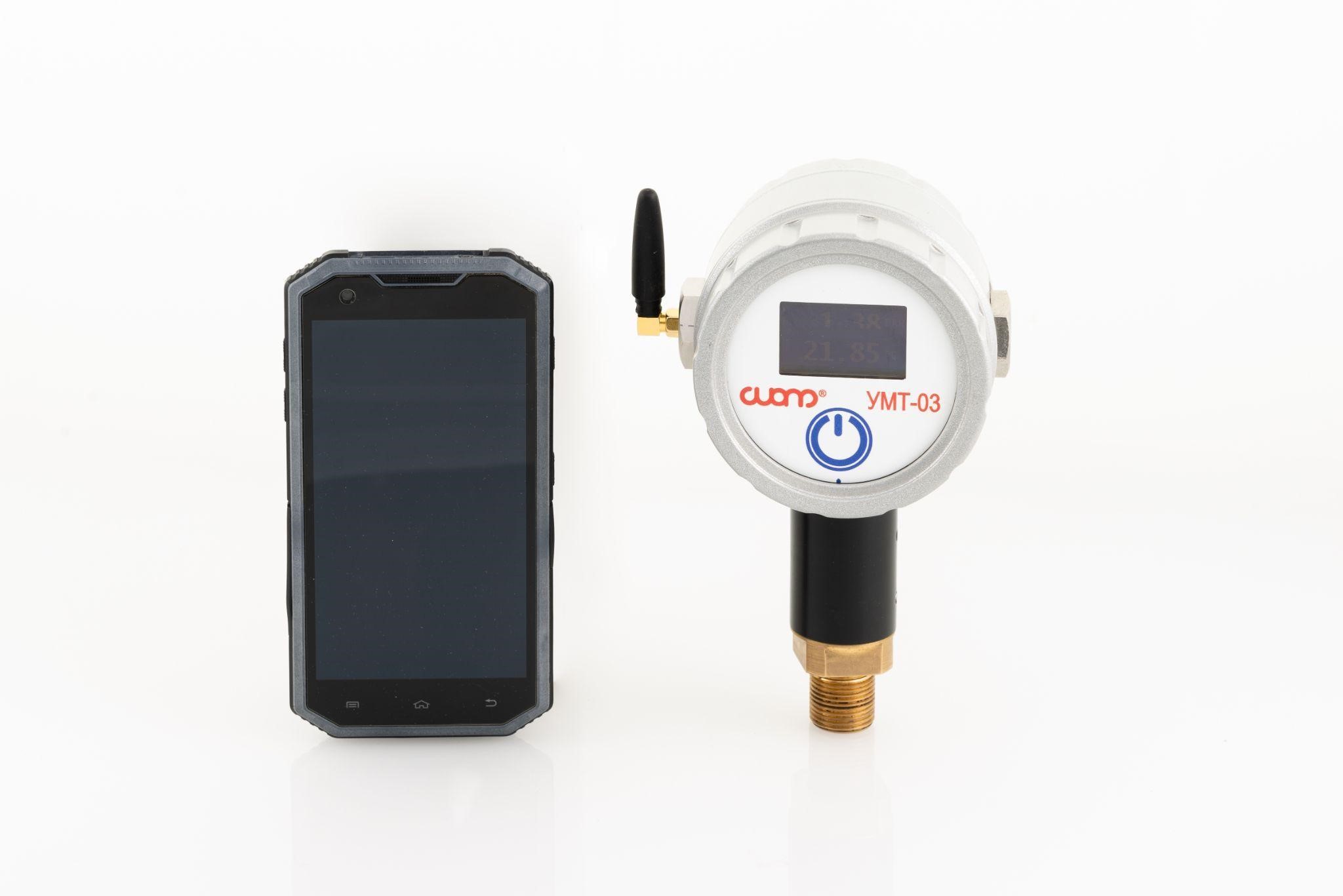 In the photo: There are several models of this series devices: with a data transmission via GSM and Bluetooth. The software for collecting, storing and analyzing the data, that was created by the SIAM Company, works on Android and Windows

Pressure gauges UMT-03 can also be used independently due to the internal memory and power supply, that can be internal and external, for example, in the form of a solar battery.
Other advantages of pressure gauges UMT-03 are:
minimal set of control elements;
remote control and start of measuring process;
possibility of unlimited expansion of control system with minimal expenses;
control via Bluetooth 5.0;
long distance wireless access;
reduction of cost and time periods for the automation of existing wells at the stage of commissioning.
Import substitution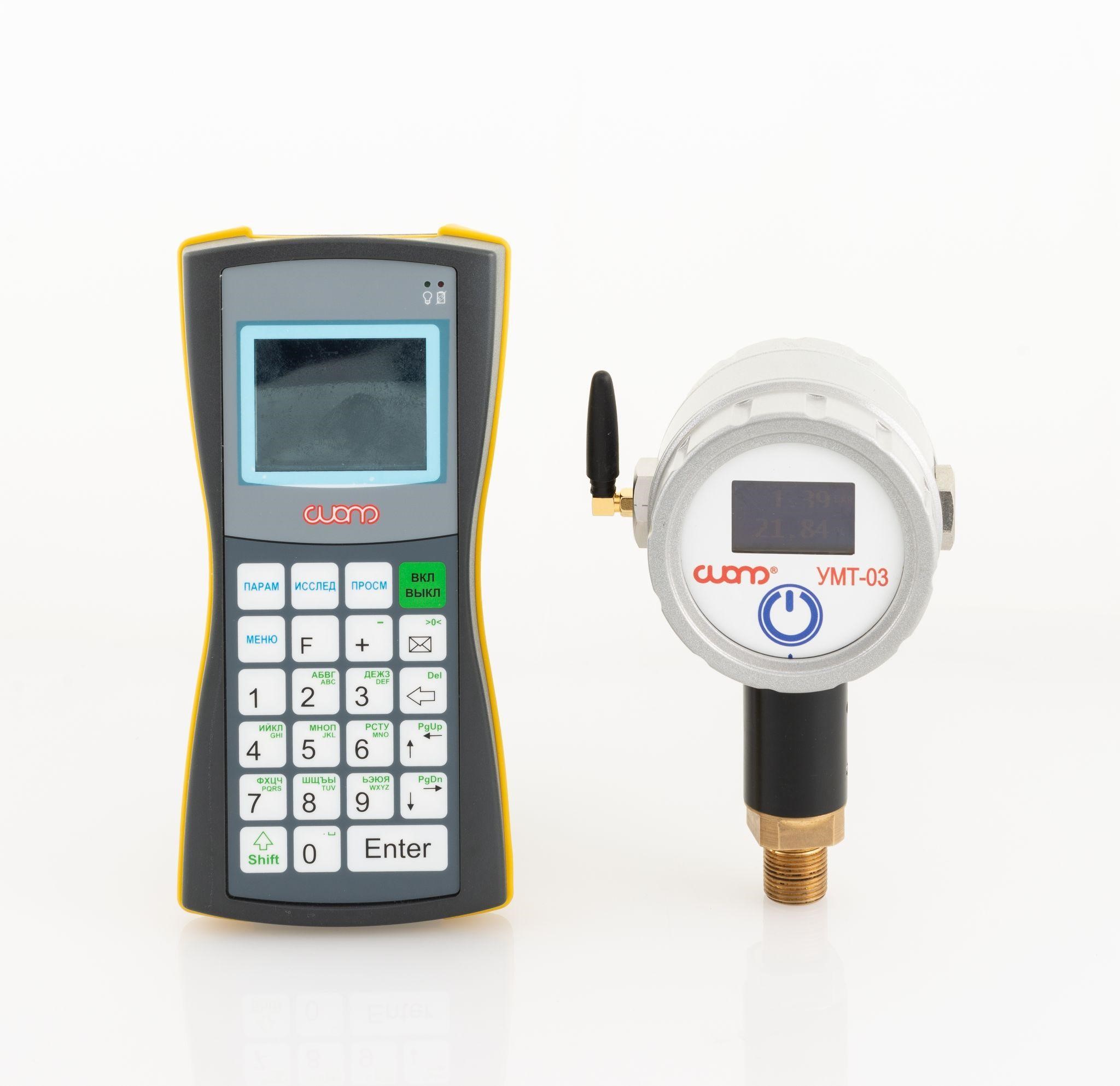 In the photo: Temperature and pressure gauges of the UMT-03 series with an explosion-proof visual control unit

Temperature and pressure gauges of the UMT-03 series have a huge import substitution potential on the Russian market of test and measurement equipment and automatisation. Circuit design solutions, ideology and software are a completely Russian development that eliminates the possibility of an unexpected switch off or an external sabotage. Besides, measurement characteristics of pressure gauges from TSIIC SIAM are at the level of the best foreign manufacturers that make our device a perfect candidate for the import substitution for Russian companies.
This important achievement is a result of the hard and diligent work of TSIIC SIAM developers and designers.
Keep on working and scaling up. There is always an area for growth!