SIAM Company is the record holder in the experience of Pressure Transient Analysis on hard to recover reserves (HTR reserves) of Turonian formation at Yuzhno-Russkoye gas condensate field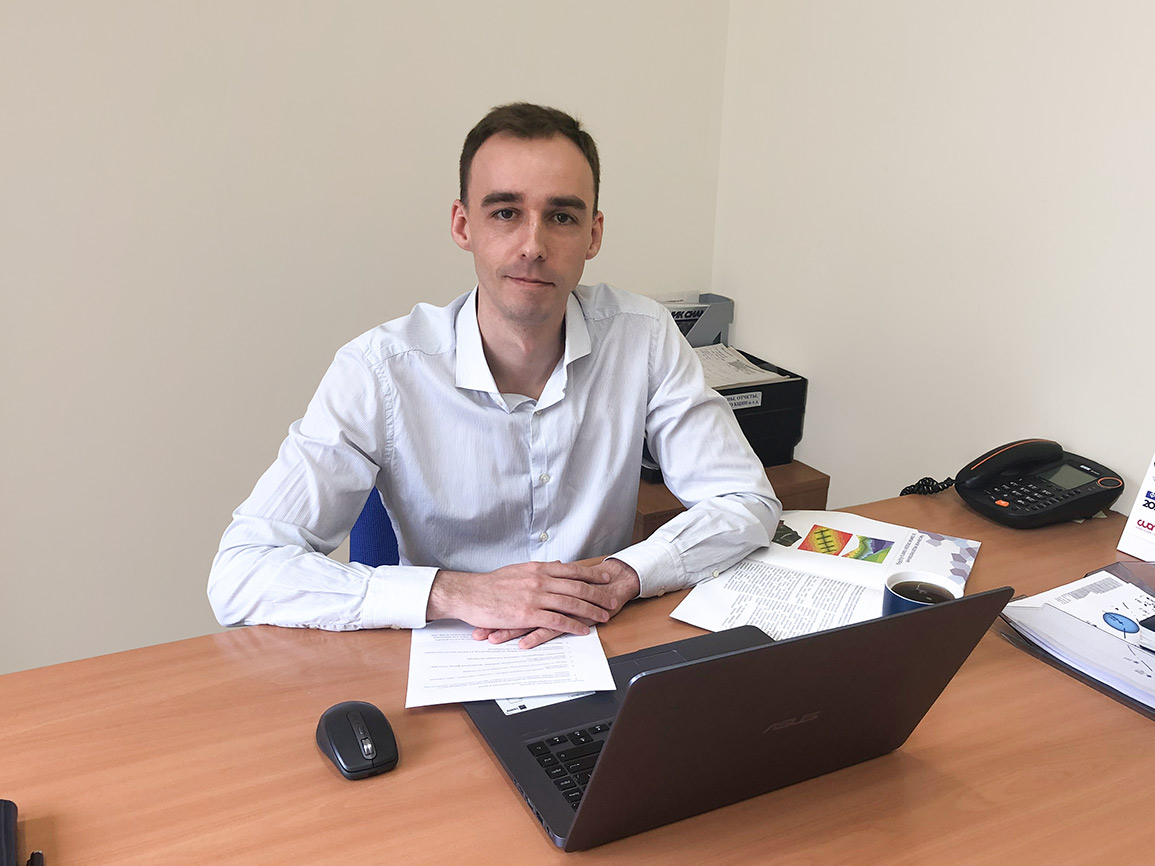 In the photo: Branch director of SIAM MASTER Ltd, Krasnodar Nazarov A.D.

Our experience
In modern geological practice producing fields with challenging and hard-to-recover gas reserves are rare in Russia. And conducting real-time extensive comprehensive research is even rarer.
But it is common practice for SIAM Company due to the broad geography of its work. Our specialists constantly deal with something new beyond the scope. We have already gained considerable knowledge and experience in this sphere. And we are proud of it.
In February 2022 a next working stage of PTA of gas wells at the Yuzhno-Russkoye field began and we would like to tell you about this geological object and experience we gained while working. The Yuzhno-Russkoye field is located in the Krasnoselkup District of the Yamal-Nenets Autonomous Area.
Our work began in 2016 with reinterpretation of PTA data obtained earlier and classification of updated results. It was the period of the first commercial development of the Turonian formation. This geological object augurs well for production although it is difficult enough for well testing.
Geologists note the following characteristics:
heavy compartmentalization of a reservoir;
low permeability and long time to steady state;
nonstandard horizontal wells with uphill completion;
selective application of multistage fracturing;
inability to run downhole gauge to the bottom and the necessity to take into account friction pressure losses varying with recovery rate.
Staying in business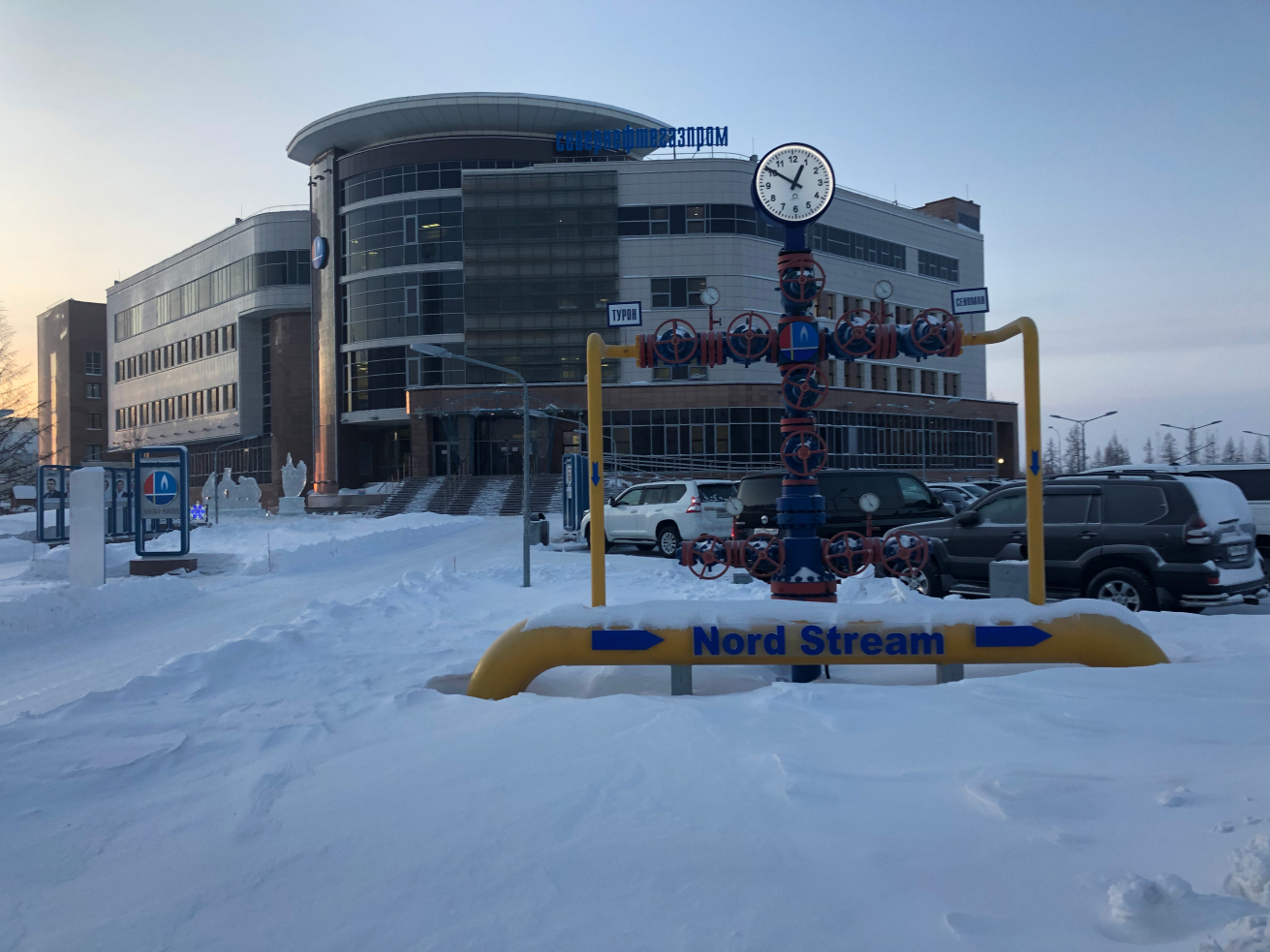 In the photo: The office of OJSC Severneftegazprom, Novy Urengoy

In the following years SIAM analytical department oversaw all new research from planning to interpretation of obtained measurements.
Based on gathered statistics by trial-and-error approach the geologists of SIAM Company selected special design and interpretation of researches which allowed taking into consideration irregular geology of a formation, present complications and providing complete and precise range of fluid storage capacity, formation pressure dynamics, appraisal of formation pay zone and changes of skin factor depending on production rate. Later, based on developed individual approaches, an article was written and published in «Subsoil using – XXI Century» № 6 (89), 2020.
We would like to single out and thank employees of SIAM Company for the work done and invaluable help in this project:
Anna Alekseenko – the leading specialist of the Prospective Development Department;
Anton Nazarov –the branch director of SIAM MASTER Ltd., Krasnodar;
In 2019 to extend coverage of fields under study, we started to interpret associated pressure buildup curves together with production logging. The research data were characterized by short duration, but in the presence of a pressure sensor at the bottom it allowed estimating pressure drop and formation pressure more accurately at an early stage of development.
In 2020 to precisely measure a choke restriction when designing IPR, we started using a multiphase steady flow simulator with an actual model of a well construction. Due to this introduction the quality of well testing planning was improved by several times.
In 2021 we went on to analyze associated well testing according to data of telemetry from wellhead pressure sensors. It was difficult to use these measurements because of the absence of IPR and the necessity to take into account friction pressure losses but given their massive scale we could describe the current energy state of the formation. Also, in 2021 in addition to analytics, our department of gas project started conducting measurements of IPR and pressure buildup curve at greenfields.
More than 700 analyses have been planned and conducted for the past 6 years of effective partnership with OJSC Severneftegazprom developing the Yuzhno-Russkoye field. We have made massive progress on coverage and effectiveness of well test and we are not going to be satisfied with what has already been achieved.
Every year our specialists carry out a complex analysis of conducted PTA with identifications of factors having negative influence on the quality of work. It is done to draw attention to existing problems at the following meeting with the Customer and to suggest new ways to improve the quality of research.
What's next?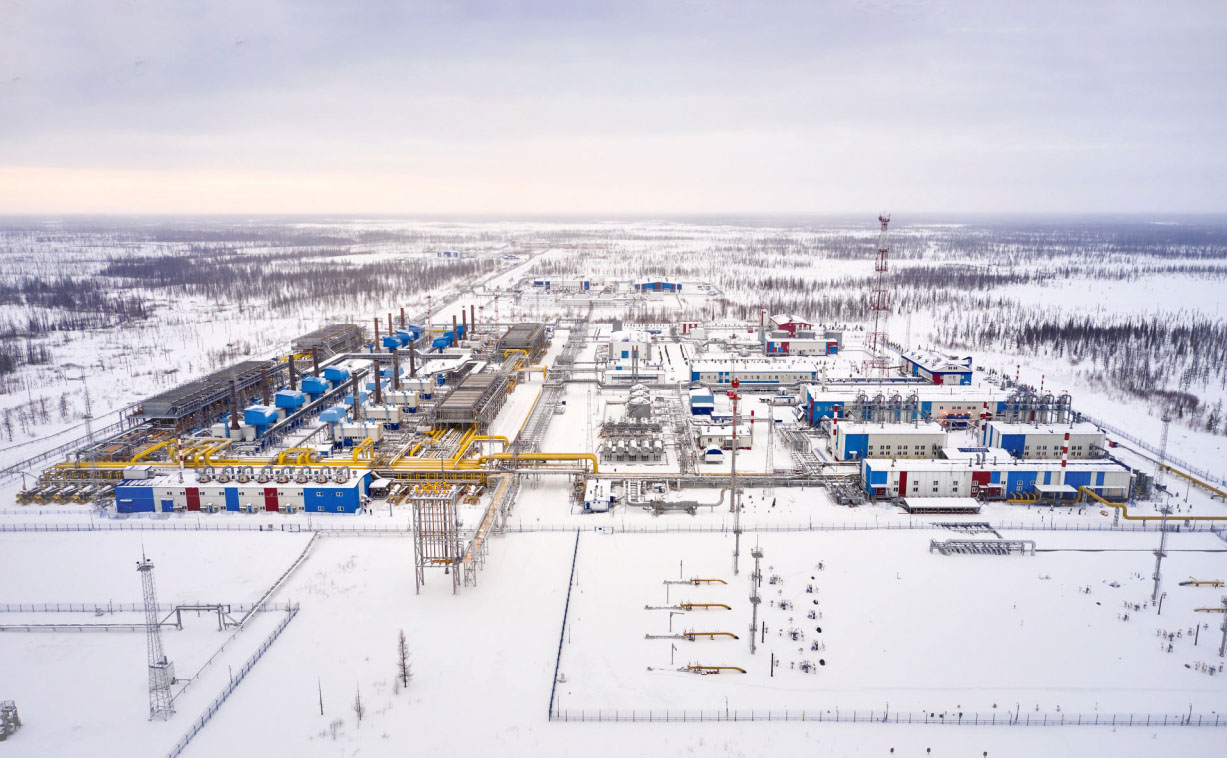 In the photo: the Yuzhno-Russkoye gas condensate field
Source: official site of OJSC Severneftegazprom

Despite our notable success we still have blind spots in geology and there is the necessity for constant update of PTA results, that is why our work can't be thought completed.
In the very near future besides classical Pressure transient analysis we intend to carefully analyze permanent downhole pressure gauges which are increasingly used and apply a method of decline analysis to them. For the last few years, it has been widely trialed at oil fields but it has not been used at gas fields so far.
This method allows us to obtain the same results as when using PTA, without well shutoff, on the one hand, and to have the opportunity to analyze reservoirs deeply due to longer-time diagnostic plot on the other hand.
We intend to analyze the Yuzhno-Russkoye field, develop and gain new experience.