TSIIC SIAM received a letter of appreciation by Surgutneftegaz»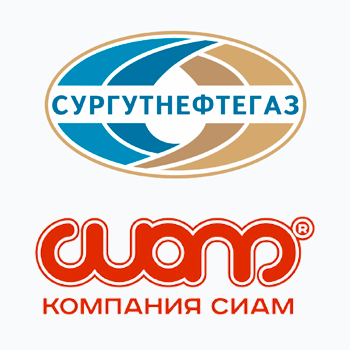 About the partnership with Surgutneftegaz
TSIIC SIAM is a long-time partner of Surgutneftegaz: we have been supplying instruments for conducting well tests for the last 20 years. We are constantly conducting joint pilot testings of our new equipment at the fields of Surgutneftegaz, which allow us to determine the effectiveness and reliability of the adopted developments in real conditions.
Consultations for young specialists of Surgutneftegaz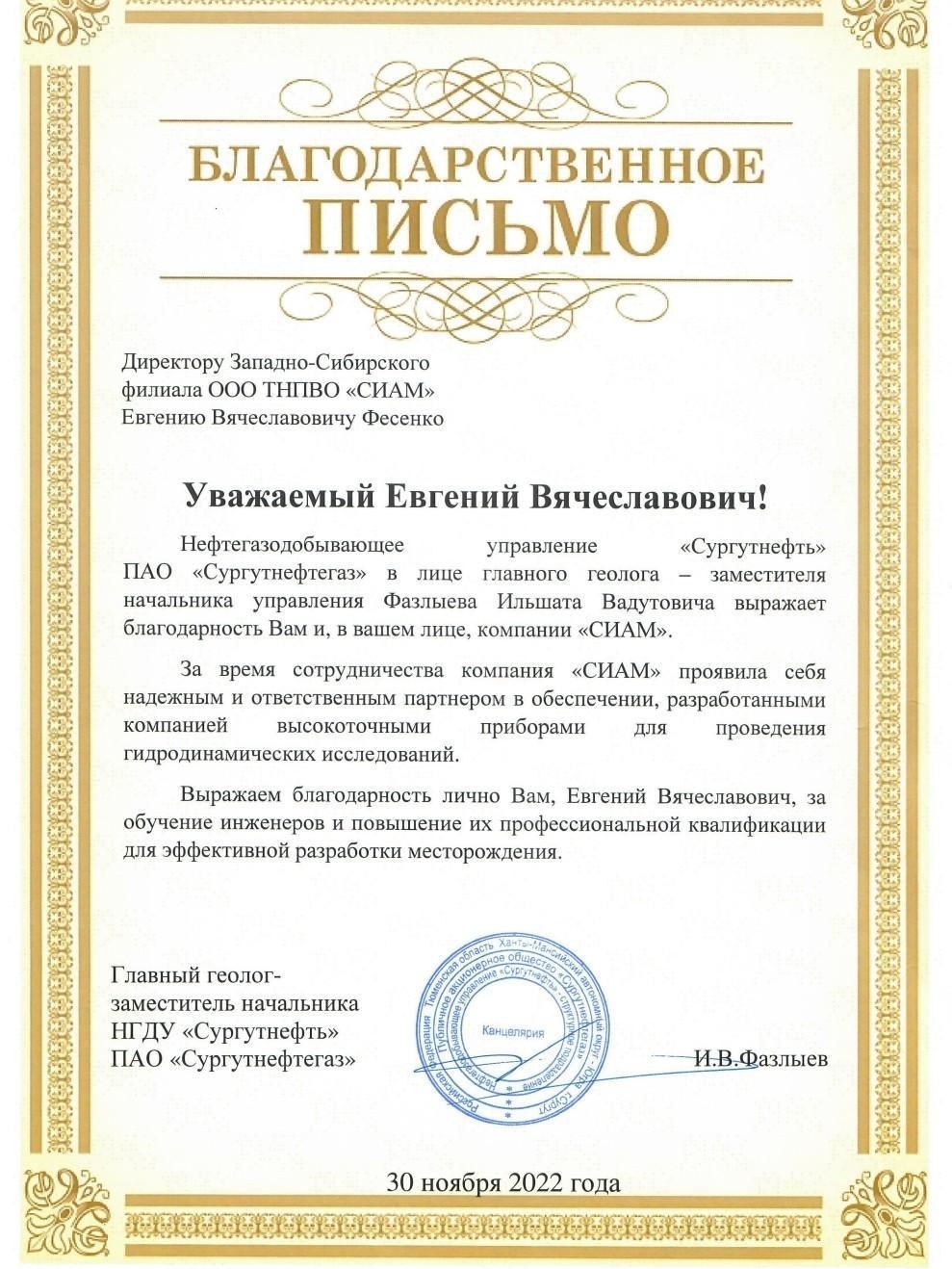 SIAM also provides consulting services for the system integration of the supplied equipment. At the end of last year TSIIC SIAM held a two-day consultation for young specialists of Surgutneftegaz. The program was divided into two parts: theoretical and practical. The employees not only got to know the basics of well testing and SIAM's equipment, but also got the chance to apply this knowledge in practice. During the measurement of the liquid level in the wells, an upgraded version of monoblock devices of the SUDOS series was used with increased measurement efficiency, accuracy and frequency of received data. This equipment is characterized by a long battery life, a fast charge function, operational adjustment of the device and level measurement up to 6000 meters.
After the end of consultation, young specialists were tested on the material they learnt.
For this work, the staff of TSIIC SIAM received a letter of appreciation from Surgutneftegaz.
SIAM Company is always ready to help its partners with solving technical issues and integrating equipment, and we are glad that our services were highly appreciated by the staff of Surgutneftegaz.